Overview
Harmonization of cutting edge technology and design!
New conceptual vision inspection
Tablet&Capsule auto inspection machine is the highly sophisticated equipment that automatically detects external defects both on Tablets&Capsules. The sleek design of this highly efficient machine enables easy&precise inspection per various shapes, colors, size of products only with simple setting and minimized structure change.
It delivers same inspection quality as that respective detection of tablets and capsules defects through the system setting and applying the best algorithm as well without structural change or complicated settings.
Inspection Function

Applicable




Type

– Tablet : Uncoated, Film-coated, Sugar-coated, etc
– Capsule : Hard capsule, etc

Applicable




Size

ELMA 100
Length : 5~21mm
Width(dia) : 5-12mm
Height : 2~8mm
SELMA 100
SELMA 200
Length : 4~23mm
Width(dia) : 4-16mm
Height : 2~8mm

Inspection




Item

– Tablet : Spot, Scratch, Crack, Chip, Foreign particle, Miss print, Poor mark, Different color, Dirt, Depth error, Bad coating, etc
– Capsule : Spot on body, Joint defect, Hole on cap, Empty capsule, Dent, Missing letter, Spot on corner, etc

Inspection accuracy

Able to inspect 40μm size defect

Machinary Part

Camera

T-type
2D : 8 Nos. & 3D : 2 Nos.
C-type
2D : 11 Nos.
H-type
2D : 13 Nos. & 3D : 2 Nos.

Electric




Power

220V/400V ± 10%, 50/60 Hz

Compressed air(dry)

 5~8 bar

Environment

Material

SUS304, SUS316, UPE

Pneumatic pressure

 ≥0.35MPa

Temperature




Humidity

 10~30°C / 30~70%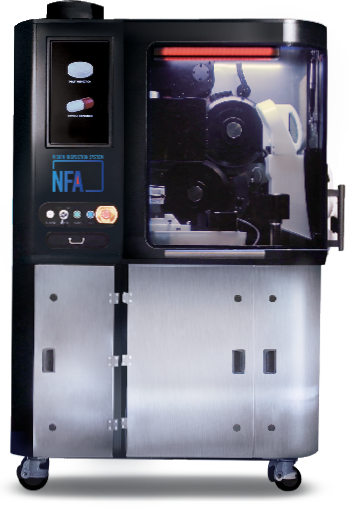 Camera System - Tablet Inspection
Top/Bottom
Double inspection by 3D camera(2 Nos.) & 2D color camera(2 Nos.)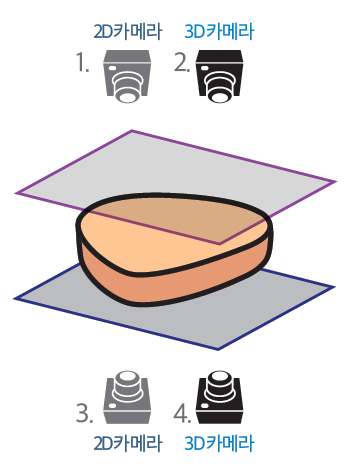 Side
No bland spot inspection by 2D color camera(6 Nos.)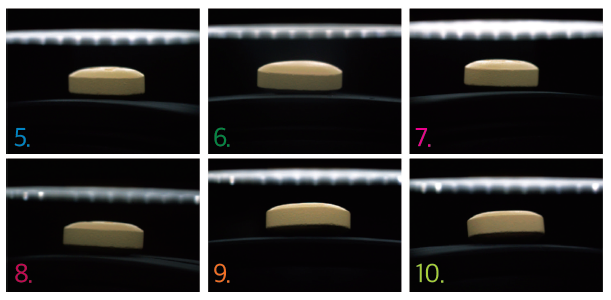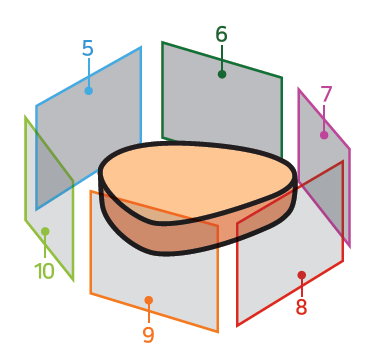 3D camera Inspection
2D image is hard to check the depth-defect such as engraving error, poor coating on surface.
3D image can accurately check the depth-defect by laser scanning.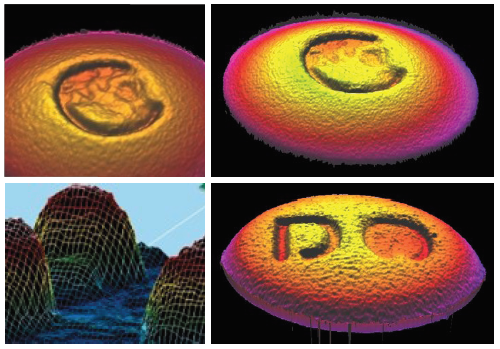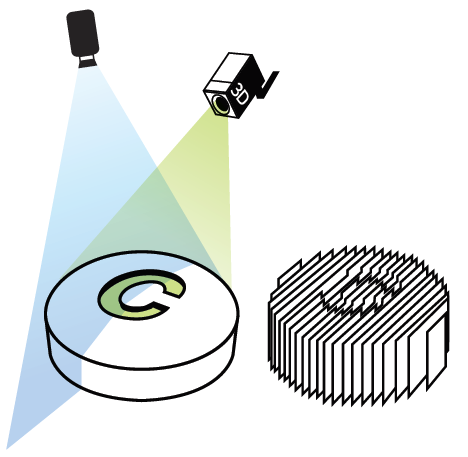 Camera System - Capsule
Cylinder
Make one combined image from 2D color camera(6 Nos.) by special algorithm.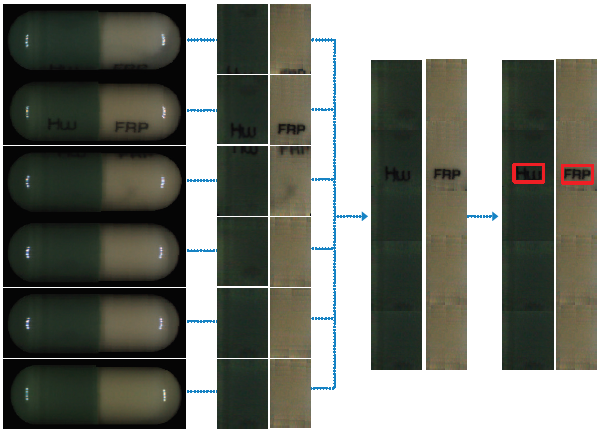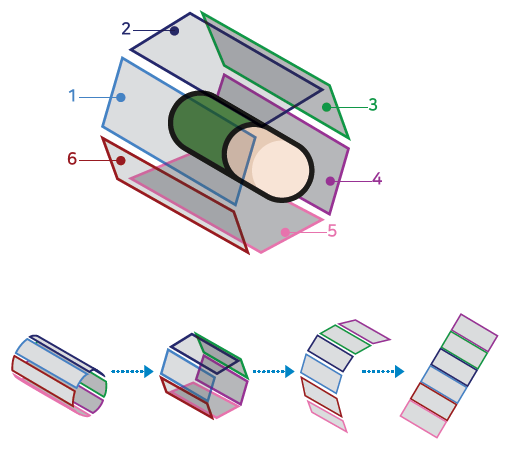 Corner
No bland spot inspection by 2D color camera(4 Nos.).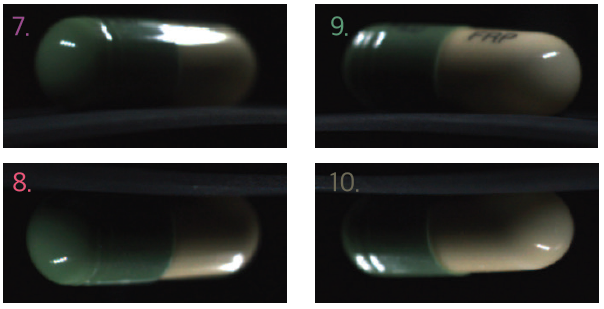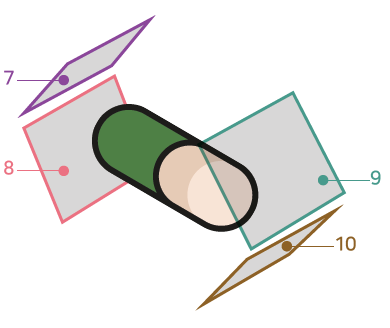 Powder Volume
IR camera(1 No.) scans through inside of capsule,
calculates the powder volume percent(%)
(Able to inspect the black color capsule)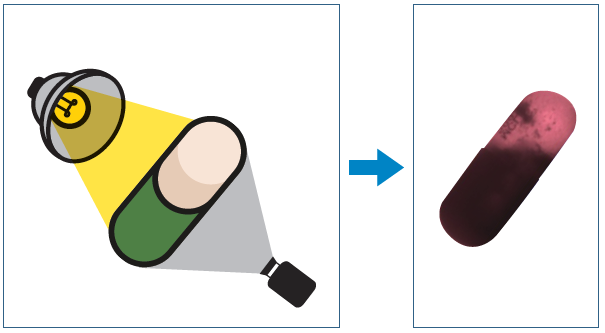 Defect Type(Tablet)
Defect Type(Capsule)
Inspection Item(Tablet)
Item
Contents
Surface
Spot, Stain, Broken, Chipped, Discolor, Float coating, etc
Printing
Missing letters, Blurred letters, Scratches, Non printing
Engraving
Sticking, Different kinds of engraving, Double engraving, etc
2D Camera
Over 40㎛ spot and stain
3D Camera
Over 40㎛ depth difference,
Over 60㎛ surface defects
Inspection Item(Capsule)
| | |
| --- | --- |
| Item | Contents |
| Inspection item | Surface stain, Defective color, Discolor, Color difference, Spot, A small piece spot, Printing stain, Printing spread, Printing letter error, Dent, Tear, Empty capsule, etc |
| 2D Camera | Over 50㎛ spot & stain |
Inspection Algorithm: Standard image setup & Image matching inspection
Step 1 : Set a standard image with tablet/capsule features such as shape, print, engraving, color, etc
Step 2 : Match the standard image with real tablet/capsule image to pick out defects

Engraving Shape Recognition
Recognize the engraving as "Shape" not pixel size.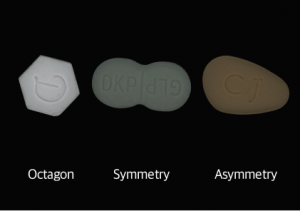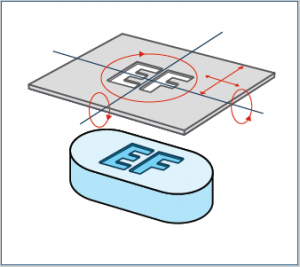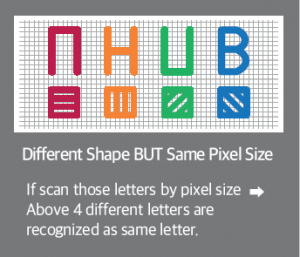 Inspection Grade Setup
Able to adjust the inspect standard(defect size/location/brightness etc) by defect type(spot/crack/discolor etc)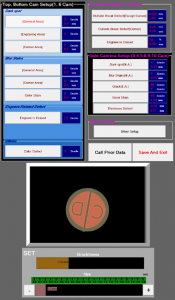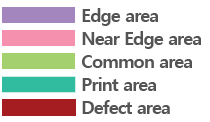 Fast Cleaning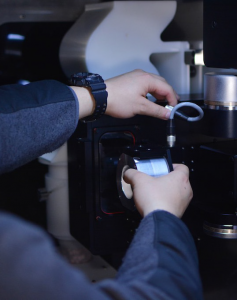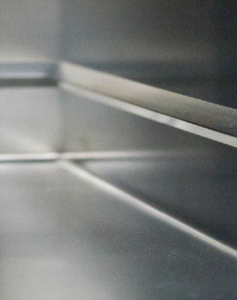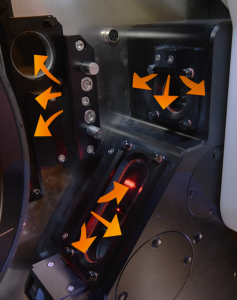 원터치 탈착구조
분해시 공구 불필요
손이 닿기 힘든 틈새 제거
모든 클리닝 파트가 물세척 가능
클리닝 파트 구조의 단순
광학부는 밀폐형 구조로 설계되어 분리 불필요
분해 3분/ 조립 5분
실시간 분진 제거
Esay Setup
New Tablet / Capsule Setup : 30 mins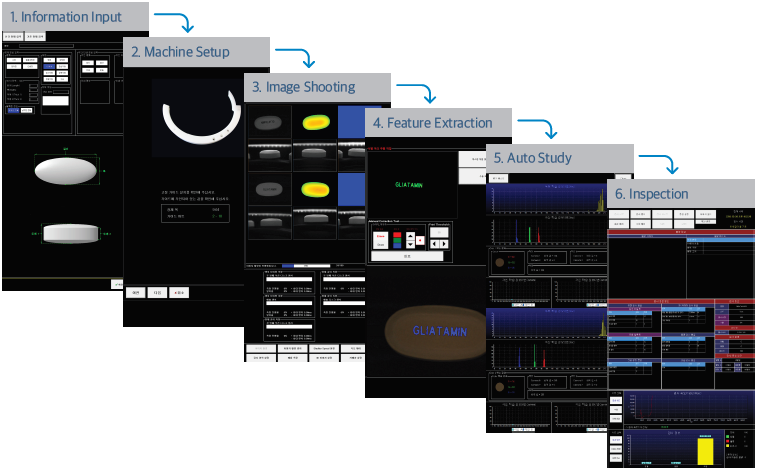 Registered Tablet / Capsule Setup : 5 mins

No Jam - Open sorting
Open structure prevents the jam during sorting.